Kateřina Ghannudi & Monika Knoblochová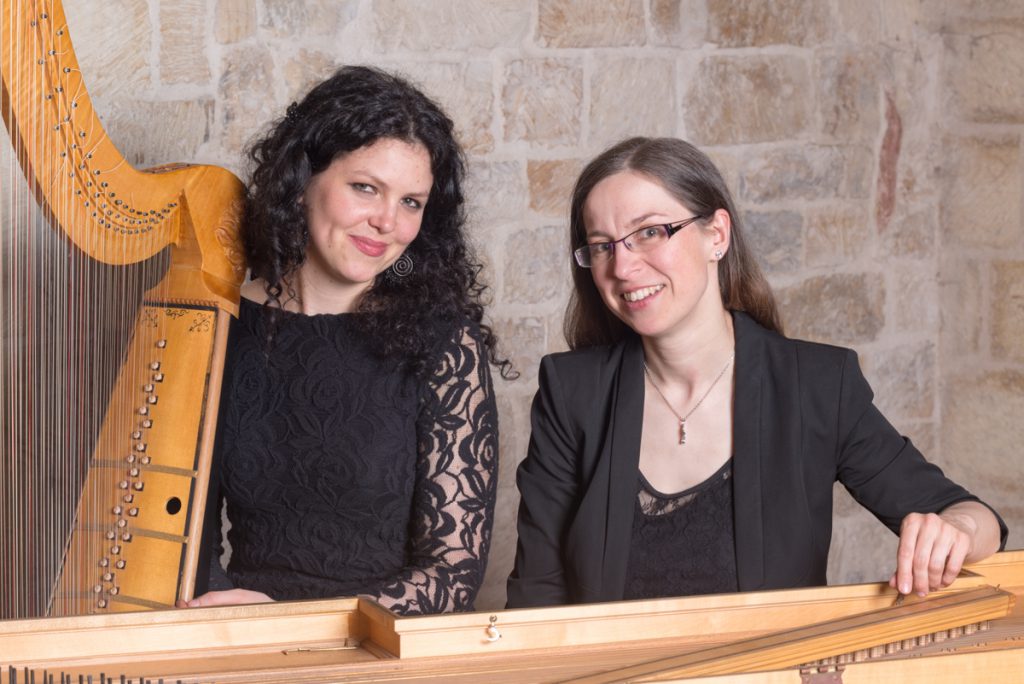 Two women sharing a fascination for their instruments, music, books, travelling and cooking make a duo, inspired by common repertoire for baroque triple harp and harpsichord. They met some years ago and enjoyed playing together during Monteverdi's performances with Czech Ensemble Baroque, since then, two musicians perform frequently  and attach great importance to sound culture and emotional aspects of their interpretation.
Very little music has been composed specifically for the baroque harp, but we know that many harpists also played one of the keyboard instruments like organ or harpsichord so we can easily imagine that they adapted their music from one instrument to another.
That's why the duo is focused on the Neapolitan school – Gian Leonardo dell'Arpa, Giovanni Maria Trabaci, Ascanio Mayone, Girolamo Montesardo, Andrea Falconieri, Scipione Stella… and equally on Barberini's Rome – among others Luigi Rossi, Marco Marazzoli, Orazio Michi dell'Arpa, Giuseppe Giamberti, Girolamo Frescobaldi, Michelangelo Rossi.
Giovanni Maria Trabaci (1575 – 1647) indicates as a note of his edited work that "if some pieces are specified for the harp it's not a reason not to play them on the harpsichord, because the harpsichord is the king of the instruments".
Kateřina Ghannudi (baroque harp and voice) & Monika Knoblochová (harpsichord)
Visit Monika Knoblochová Website